NW výšlap, Lesní bar, jeskyně, rozhledna (24. 11 2019)
Dnes jsme měli výšlap opravdu ve svižném tempu. Mužské zastoupení hýřilo vtipem a musíme říct, že kromě jednoho kopečku nám úsměv z tváře opravdu nezmizel. Prolezli jsme pár jeskyní, zašli do bááááru a nakonec se rozhlídli do kraje z rozhledny. Díky všem zúčastněním. Výšlap s Vámi byl super! HEKOČky Lucie a Daniela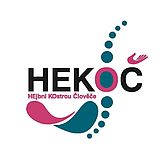 NW výšlap, Lesní bar, jeskyně, rozhledna (24. 11 2019)
Content will continue after the ad
Continue below for more content
Delete photos and videos from the album
Select all photos or videos you want to delete and confirm the action.
Title
NW výšlap, Lesní bar, jeskyně, rozhledna (24. 11 2019)
Description
Dnes jsme měli výšlap opravdu ve svižném tempu. Mužské zastoupení hýřilo vtipem a musíme říct, že kromě jednoho kopečku nám úsměv z tváře opravdu nezmizel. Prolezli jsme pár jeskyní, zašli do bááááru a nakonec se rozhlídli do kraje z rozhledny. Díky všem zúčastněním. Výšlap s Vámi byl super! HEKOČky Lucie a Daniela
Settings
Public album
Anyone can see the album.
Available only for 18+
Only people who have confirmed their coming of age can see the album with 18+ content.
Hidden album
Only people who know the exact address of the album can see that.
Locked album
Only people who enter the code you set can see the album.
Photobooks from your photos
Choose from the ready-made books for you or create a completely new one.
Memory game from your photos
Just select only 32 photos. We'll do the rest for you.