Pochod s růžovou stužkou pro Mamma Help, park Lužánky
Sobotního workshopu na představení organizace Mamma HELP a komplexního pozitivního zdravotního i psychického vlivu Nordic Walking na tělo se zúčastnila sympatická skupina zastoupená ženami i muži. Ranní zimu naštěstí brzo nahradilo sluníčko a tak nám nic nebránilo, abychom si dopřáli dostatek zastávek a vysvětlili vše potřebné. A nebylo to jen o dřině! Dobrá nálada nás neopustila ani při hledání "kopce" uprostřed Lužáneckého parku :). Příjemná procházka většině vykouzlila úsměv na tváři a věřím, že jsme vnesly více do povědomí nejen organizaci Mamma Help, ale i jak je důležitá prevence tohoto onemocnění. Děkujeme všem za účast a přejeme hodně elánu všem a těšíme se třeba za rok znovu na viděnou! Vaše Daniela a Lucie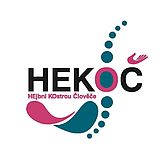 Pochod s růžovou stužkou pro Mamma Help, park Lužánky
Delete photos and videos from the album
Select all photos or videos you want to delete and confirm the action.
Title
Pochod s růžovou stužkou pro Mamma Help, park Lužánky
Description
Sobotního workshopu na představení organizace Mamma HELP a komplexního pozitivního zdravotního i psychického vlivu Nordic Walking na tělo se zúčastnila sympatická skupina zastoupená ženami i muži. Ranní zimu naštěstí brzo nahradilo sluníčko a tak nám nic nebránilo, abychom si dopřáli dostatek zastávek a vysvětlili vše potřebné. A nebylo to jen o dřině! Dobrá nálada nás neopustila ani při hledání "kopce" uprostřed Lužáneckého parku :). Příjemná procházka většině vykouzlila úsměv na tváři a věřím, že jsme vnesly více do povědomí nejen organizaci Mamma Help, ale i jak je důležitá prevence tohoto onemocnění.

Děkujeme všem za účast a přejeme hodně elánu všem a těšíme se třeba za rok znovu na viděnou!
Vaše Daniela a Lucie
Settings
Public album
Anyone can see the album.
Available only for 18+
Only people who have confirmed their coming of age can see the album with 18+ content.
Hidden album
Only people who know the exact address of the album can see that.
Locked album
Only people who enter the code you set can see the album.
Photobooks from your photos
Choose from the ready-made books for you or create a completely new one.
Memory game from your photos
Just select only 32 photos. We'll do the rest for you.