Předprázdninový NW výšlap v okolí Ochozu (24.6.2018)
Při dnešním posledním předprázdninovém výšlapu jsme šli prozkoumávat okolí Novodvorského údolí, Kamenného žlíbku a zastavili jsme se i do jeskyně Pekárny. Všichni jsme se během výšlapu naučili rychle oblékat a vysvlékat pláštěnky neb počasí si z nás dělalo trošku srandu! Jsem moc ráda, že jsme potkali v takovém hojném počtu a všichni jsem se dokázali v tomto hektickém období zastavit a dopřát si trošku relaxu a zdravého pohybu.... ikdyž dobře vím, že ten kopec byl prudký víc než dost a cesta nebyla zrovna bez překážek ;-). Těším se na další prozkoumávání nových končin s Vámi

Užijte si krásné léééééto :) Vaše HEKOČka Lucie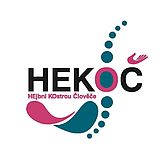 Předprázdninový NW výšlap v okolí Ochozu (24.6.2018)
Content will continue after the ad
Continue below for more content
Delete photos and videos from the album
Select all photos or videos you want to delete and confirm the action.
Title
Předprázdninový NW výšlap v okolí Ochozu (24.6.2018)
Description
Při dnešním posledním předprázdninovém výšlapu jsme šli prozkoumávat okolí Novodvorského údolí, Kamenného žlíbku a zastavili jsme se i do jeskyně Pekárny. Všichni jsme se během výšlapu naučili rychle oblékat a vysvlékat pláštěnky neb počasí si z nás dělalo trošku srandu! Jsem moc ráda, že jsme potkali v takovém hojném počtu a všichni jsem se dokázali v tomto hektickém období zastavit a dopřát si trošku relaxu a zdravého pohybu.... ikdyž dobře vím, že ten kopec byl prudký víc než dost a cesta nebyla zrovna bez překážek ;-). Těším se na další prozkoumávání nových končin s Vámi

Užijte si krásné léééééto :)
Vaše HEKOČka Lucie
Settings
Public album
Anyone can see the album.
Available only for 18+
Only people who have confirmed their coming of age can see the album with 18+ content.
Hidden album
Only people who know the exact address of the album can see that.
Locked album
Only people who enter the code you set can see the album.
Photobooks from your photos
Choose from the ready-made books for you or create a completely new one.
Memory game from your photos
Just select only 32 photos. We'll do the rest for you.