Víkendovka u pralesa (Novohradské hory) 18.-20.5.2018
Nevšední víkendovka v Novohradských horách. Zažili jsme déšť i sluníčko, vítr i bezvětří, ale naštěstí díky statečným účastníkům jsme zvládli projít vše, co jsme si naplánovali. A že jsme toho za ty 3 dny neviděli málo...Po týdenní špatné předpovědi nás Terčino údolí přivítalo mile a mohli jsme vidět Modrý dům, tvrz Cuknštejn a jiné zajímavosti. Celý výlet byl ovšem zakončený parádním "slejvákem", který ale všichni zvládli s úsměvem na tváři. V sobotu jsme zavítali do hlubokých lesů až k Žofínskému pralesu a užívali si polední pauzu u rybníka a odpolední siestu na terase. Večerní cvičení nám dalo tip, co všechno můžeme doma použít na cvičení a protažení. A co bylo večerním překvapením? Jednoznačně poutavá přednáška o Africe s panem domácím. V neděli jsme vyrazili brzo a prošli okolí Dobré a Hojné vody včetně rozhledny, poutních míst i Napoleonovy hlavy. A kde jinde zakončit tuhle povedenou víkendovku než u Zvonu setkávání. Moc Vám děkujeme, protože víkendovka byla tak parádní jen díky Vám! Těšíme se na Vás zase třeba v na víkendovce v Mikulově
https://www.hekoc.cz/nordic-walking-vikend-na-jizni-moravu/
Vaše HEKOČky Daniela a Lucie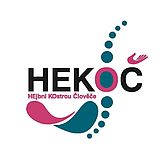 Víkendovka u pralesa (Novohradské hory) 18.-20.5.2018
Content will continue after the ad
Continue below for more content
Delete photos and videos from the album
Select all photos or videos you want to delete and confirm the action.
Title
Víkendovka u pralesa (Novohradské hory) 18.-20.5.2018
Description
Nevšední víkendovka v Novohradských horách. Zažili jsme déšť i sluníčko, vítr i bezvětří, ale naštěstí díky statečným účastníkům jsme zvládli projít vše, co jsme si naplánovali. A že jsme toho za ty 3 dny neviděli málo...Po týdenní špatné předpovědi nás Terčino údolí přivítalo mile a mohli jsme vidět Modrý dům, tvrz Cuknštejn a jiné zajímavosti. Celý výlet byl ovšem zakončený parádním "slejvákem", který ale všichni zvládli s úsměvem na tváři. V sobotu jsme zavítali do hlubokých lesů až k Žofínskému pralesu a užívali si polední pauzu u rybníka a odpolední siestu na terase. Večerní cvičení nám dalo tip, co všechno můžeme doma použít na cvičení a protažení. A co bylo večerním překvapením? Jednoznačně poutavá přednáška o Africe s panem domácím. V neděli jsme vyrazili brzo a prošli okolí Dobré a Hojné vody včetně rozhledny, poutních míst i Napoleonovy hlavy. A kde jinde zakončit tuhle povedenou víkendovku než u Zvonu setkávání. Moc Vám děkujeme, protože víkendovka byla tak parádní jen díky Vám! Těšíme se na Vás zase třeba v na víkendovce v Mikulově https://www.hekoc.cz/nordic-walking-vikend-na-jizni-moravu/
Vaše HEKOČky Daniela a Lucie
Settings
Public album
Anyone can see the album.
Available only for 18+
Only people who have confirmed their coming of age can see the album with 18+ content.
Hidden album
Only people who know the exact address of the album can see that.
Locked album
Only people who enter the code you set can see the album.
Photobooks from your photos
Choose from the ready-made books for you or create a completely new one.
Memory game from your photos
Just select only 32 photos. We'll do the rest for you.