Výšlap Bílá hora a Stránská skála (sobota 10.3.2018)
Konečně jarní počasí. Tentokrát jsme objevovali okolí Juliánova a Slatiny. Nešlo ani tak o našlapané kilometry, ale o zážitky. Proto jsme navštívili místa s krásnými výhledy do kraje, prozkoumali jeskynní chodby, obdivovali probouzející se přírodu, potkali další "hůlkaře", probrali historii Stránské skály a nakonec jsme si skoro všichni dopřáli naše "poprvé"a zamířili do vietnamské třžnice na Bún b? Nam Bô. Doufáme, že jste si užili zážitky a těšíme se na Vás zase příště

Daniela a Lucie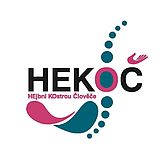 Výšlap Bílá hora a Stránská skála (sobota 10.3.2018)
Content will continue after the ad
Continue below for more content
Delete photos and videos from the album
Select all photos or videos you want to delete and confirm the action.
Title
Výšlap Bílá hora a Stránská skála (sobota 10.3.2018)
Description
Konečně jarní počasí. Tentokrát jsme objevovali okolí Juliánova a Slatiny. Nešlo ani tak o našlapané kilometry, ale o zážitky. Proto jsme navštívili místa s krásnými výhledy do kraje, prozkoumali jeskynní chodby, obdivovali probouzející se přírodu, potkali další "hůlkaře", probrali historii Stránské skály a nakonec jsme si skoro všichni dopřáli naše "poprvé"a zamířili do vietnamské třžnice na Bún b? Nam Bô. Doufáme, že jste si užili zážitky a těšíme se na Vás zase příště

Daniela a Lucie
Settings
Public album
Anyone can see the album.
Available only for 18+
Only people who have confirmed their coming of age can see the album with 18+ content.
Hidden album
Only people who know the exact address of the album can see that.
Locked album
Only people who enter the code you set can see the album.
Photobooks from your photos
Choose from the ready-made books for you or create a completely new one.
Memory game from your photos
Just select only 32 photos. We'll do the rest for you.