Výšlap s brouzdáním listím v Moravském krasu ( 17. 11. 2018)
První skutečně studený listopadový den. Teplotu pod nulou napovídala jinovatka na trávě, kamenech podél cesty, skoro po celý výšlap. Přesto nádherně slunečno, trochu větrno. Šlapali jsme svižně, abychom se zahřáli, abychom stihli vše, co bylo v plánu neboť jsme věděli, že se brzy stmívá:o) Nejen, že se nám podařilo nahlédnout do kostela sv. Barbory v Rudici, ale užili jsme si i moc příjemnou prohlídku větrného mlýna. Malinko adrenalinu při sestupu přehlušilo kochání v zamrzlém kaolínovém lomu. Rudické propadání s opadaným listím bylo dechberoucí a řízek v Jedovnici chutnal výborně! Na konci jsme si společně dali kávu a zákusek. Ano, to vše v jednom dni... PECKA! Všem díky za báječnou atmosféru a statečnost. Krásná sobota. Těšíme se na příště! Daniela a Lucie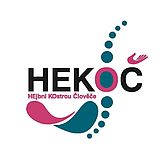 Výšlap s brouzdáním listím v Moravském krasu ( 17. 11. 2018)
Content will continue after the ad
Continue below for more content
Delete photos and videos from the album
Select all photos or videos you want to delete and confirm the action.
Title
Výšlap s brouzdáním listím v Moravském krasu ( 17. 11. 2018)
Description
První skutečně studený listopadový den. Teplotu pod nulou napovídala jinovatka na trávě, kamenech podél cesty, skoro po celý výšlap. Přesto nádherně slunečno, trochu větrno. Šlapali jsme svižně, abychom se zahřáli, abychom stihli vše, co bylo v plánu neboť jsme věděli, že se brzy stmívá:o) Nejen, že se nám podařilo nahlédnout do kostela sv. Barbory v Rudici, ale užili jsme si i moc příjemnou prohlídku větrného mlýna. Malinko adrenalinu při sestupu přehlušilo kochání v zamrzlém kaolínovém lomu. Rudické propadání s opadaným listím bylo dechberoucí a řízek v Jedovnici chutnal výborně! Na konci jsme si společně dali kávu a zákusek. Ano, to vše v jednom dni... PECKA! Všem díky za báječnou atmosféru a statečnost. Krásná sobota. Těšíme se na příště! Daniela a Lucie
Settings
Public album
Anyone can see the album.
Available only for 18+
Only people who have confirmed their coming of age can see the album with 18+ content.
Hidden album
Only people who know the exact address of the album can see that.
Locked album
Only people who enter the code you set can see the album.
Photobooks from your photos
Choose from the ready-made books for you or create a completely new one.
Memory game from your photos
Just select only 32 photos. We'll do the rest for you.