Za betlémem do Vranova s NW a HEKOČkama (8.12.2018)
Dneska jsme měli unikátní výšlap, protože v se ho zúčastnilo více mužů než žen! A měli jsme se báječně...trasa se pravidelně mírně prodlužovala, počasí bylo čím dál hezčí, v lese to trošku klouzalo, ale nikdo naštěstí nepadal a nikdo si ani nevzpomněl na nějaký předvánoční shon....prostě příjemné dopoledne v uklidňujícím lese :). A příště už vyrážíme do víru města. Pojďte s námi na svařáček a strávit společně příjemnou chvíli :)
https://www.hekoc.cz/za-zvonkohrou-na-spilberk/
Těšíme se na Vás s Danielou! Lucie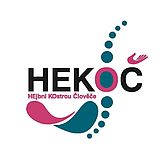 Za betlémem do Vranova s NW a HEKOČkama (8.12.2018)
Content will continue after the ad
Continue below for more content
Delete photos and videos from the album
Select all photos or videos you want to delete and confirm the action.
Title
Za betlémem do Vranova s NW a HEKOČkama (8.12.2018)
Description
Dneska jsme měli unikátní výšlap, protože v se ho zúčastnilo více mužů než žen! A měli jsme se báječně...trasa se pravidelně mírně prodlužovala, počasí bylo čím dál hezčí, v lese to trošku klouzalo, ale nikdo naštěstí nepadal a nikdo si ani nevzpomněl na nějaký předvánoční shon....prostě příjemné dopoledne v uklidňujícím lese :).
A příště už vyrážíme do víru města. Pojďte s námi na svařáček a strávit společně příjemnou chvíli :)
https://www.hekoc.cz/za-zvonkohrou-na-spilberk/
Těšíme se na Vás s Danielou! Lucie
Settings
Public album
Anyone can see the album.
Available only for 18+
Only people who have confirmed their coming of age can see the album with 18+ content.
Hidden album
Only people who know the exact address of the album can see that.
Locked album
Only people who enter the code you set can see the album.
Photobooks from your photos
Choose from the ready-made books for you or create a completely new one.
Memory game from your photos
Just select only 32 photos. We'll do the rest for you.