Zážitkový výšlap za medvědím česnekem s Nordic Walking (s HEKOČ)
V pátek 7.4.2017 jsme se vydali poznávat okolí Lesné. Celý den bylo dost nevlídně a o to víc si vážíme všech statečných účastníků, kteří se nezalekli a počkali si až na záčátek akce, kdy se výrazně vyčasilo. A jak Vám pořád slibujeme, o překvapení nebyla nouze :-).Čerstvý kopřivový čaj si získal naprosto všechny, a ochutnávka pomazánky z medvědího česneku a kapkou lahodného moku završil naši výpravu. Další zážitkový vyšlap bude 19.5.2017! Těšte se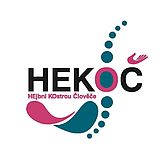 Zážitkový výšlap za medvědím česnekem s Nordic Walking (s HEKOČ)
Delete photos and videos from the album
Select all photos or videos you want to delete and confirm the action.
Title
Zážitkový výšlap za medvědím česnekem s Nordic Walking (s HEKOČ)
Description
V pátek 7.4.2017 jsme se vydali poznávat okolí Lesné. Celý den bylo dost nevlídně a o to víc si vážíme všech statečných účastníků, kteří se nezalekli a počkali si až na záčátek akce, kdy se výrazně vyčasilo. A jak Vám pořád slibujeme, o překvapení nebyla nouze :-).Čerstvý kopřivový čaj si získal naprosto všechny, a ochutnávka pomazánky z medvědího česneku a kapkou lahodného moku završil naši výpravu. Další zážitkový vyšlap bude 19.5.2017! Těšte se

Settings
Public album
Anyone can see the album.
Available only for 18+
Only people who have confirmed their coming of age can see the album with 18+ content.
Hidden album
Only people who know the exact address of the album can see that.
Locked album
Only people who enter the code you set can see the album.
Photobooks from your photos
Choose from the ready-made books for you or create a completely new one.
Memory game from your photos
Just select only 32 photos. We'll do the rest for you.